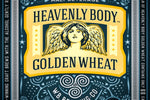 This easy to make NA beer cheese spread can be served warm or cold and is a great party appetizer for the Big Game or anytime!
WHAT YOU NEED:
2 tablespoons unsalted butter
2 tablespoons all-purpose flour
1 bottle WellBeing Brewing Heavenly Body Golden Wheat NA Craft Beer
8 ounces grated cheese
1 teaspoon Sriracha Granada Hot Sauce
1/2 teaspoon salt
1/2 teaspoon pepper
1/4 teaspoon garlic powder
-Pour 1 bottle of
WellBeing Brewing
Heavenly Body Golden Wheat into a mixing bowl and whisk until all of the bubbles have dissipated. Set aside.
-In a medium saucepan, melt butter, slowly mix in flour whisking continuously* over medium-high heat until the butter and flour begin to create a paste. Drop heat down to medium and continue whisking until roux** darkens to a nice, rich caramel color (about 15 minutes). This is the most tedious part of the process, but totally worth it. This will give your spread depth and richness.
*whisking non-stop is the key. You don't want to burn the roux and have to start over.
**If the roux gets too thick add little more butter.
-After you have your roux finished, it's time to add the WellBeing Brewing Heavenly Body Golden Wheat!! Slowly pour the beer into the saucepan with the roux whisking continuously (you see a trend here??)
-Time to cheese it up!! You can use any cheese you would like that will melt well. For this recipe, a mix of a smoked cheddar and
Milton Creamery's Prairie Breeze Cheddar
were used. Grate cheese and slowly add to your saucepan with remaining ingredients while stirring continuously. Turn off heat.
– Let sit until spread gets to room temperature. Transfer to serving bowl and refrigerate until party time! (about 3 hours). This spread can also be served hot. If you are keeping it warm in a crockpot, be sure to check on it every once in a while. If it begins to thicken just add some more NA Craft beer.  Because WellBeing Heavenly Body Golden Wheat is non-alcoholic you don't have to worry about cooking off the booze, while it still maintains the flavor!
Recipe Credit: Tom Halaska