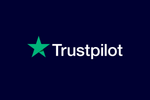 Here at WellBeing Brewing the team realizes it's the feedback, comments, and suggestions that help us improve but also gauge our level of customer satisfaction.  We were very excited when Certified Google and Shopify Business Partner Trustpilotcontacted us to coordinate a consumer feedback program to truly get real-time input on how our performance ratings where according to you – our valued customers.
WellBeing Brewing Company has always strived to give our customers a world-class experience from the time they discover our NA Craft Beers to interacting with our website and finally when they purchase their first order or come back to re-order again and again. Over the last 15 months we've been on the phone, answering e-mails, and instant messages to make sure we live up to your and our standards. Our goal has always been to be transparent and listen…then execute. A lot of planning and effort goes into shipping beer online – the packaging, the calculation of shipping weights, inventory, and ultimately getting our delicious WellBeing brews delivered directly to your front door!
200+ reviews for service and our products in the first 30 days of the program were amazing and it showed WellBeing listened to our consumers, activated great logistics for delivery, and personalize customer service. It also showed we are producing the best NA craft beers available today. Since reviews and comments are at the core of best practices for any company and because we work very hard to continue to improve all facets of our business – we wanted to share some of the verified feedback Trustpilotcompiled for us. We're not bragging, we're proud of our efforts (we work 7 days a week to make sure all is well in WellBeing world) and equally excited YOU are saying we're doing a great, 5-star job!